Colts Embark On The Silk Road In 2022
May 26, 2022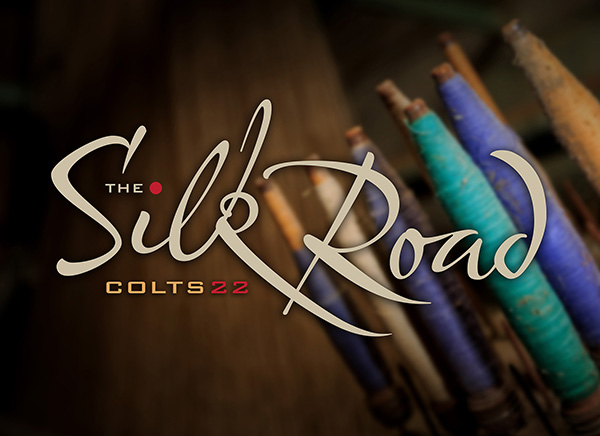 The Colts are excited to realize the culmination of their long journey. Originally planned for the 2020 season, The Silk Road is being brought to life for Drum Corps International's 50th Anniversary season.
The Silk Road derives its name from the highly lucrative trade of silk textiles that were produced almost exclusively in China and transported west to the Roman Empire.
The visual authenticity of the program will feature wagons, crates and, as you expect, an abundance of fabric and garments. The silk moth begins the evolution from thread to fabric. And the show concludes in a dazzling display of silk.
"Thinking back to February 2020 and how excited we were to introduce this show, it made sense that once COVID hit we needed to put this on the shelf and bring it back in a full season," said Program Coordinator Don Click. "Being able to dust it off and refine the production has the staff and membership very excited for what's to come."
The soundtrack is captured through the sounds of Ravi Shankar & Philip Glass ("Meetings Along The Edge"), The Silk Road Ensemble ("Arabian Waltz"), Joe Hisaishi ("The Dragon Boy"), Aurel Hollo ("José / beFore John 5"), Aaron Zigman ("Divas & Dunes"), and Led Zeppelin ("Kashmir").
"So much of the score remained intact from our 2020 vision," said Brass Arranger Michael Miller. "But the opportunity to go back in and refine has given the music an even greater level of nuance and sophistication."
Take a journey through this ancient time with the 2022 Colts production of The Silk Road.
See The Silk Road live this summer at one of our Colts-sponsored DCI events.
GRAPHICS
Return to Colts News.