Beyond the yardlines.
Donations to the Colts allow us to serve students using accelerated leadership opportunities to instill responsibility and respect as motivators for artistic excellence and personal growth. We have continued on this journey since 1963 because of people like you who share a belief in our mission and vision.
Responsibility, perseverance and commitment to common cause are among the qualities expected of those who participate. Of course, if you marched at any time in the past 50+ years, you know this because the lessons learned from membership in drum and bugle corps have not changed throughout the generations.
The buses may be newer, the food more nutritious, and the instruments and uniforms world class, but the activity continues to attract young people who desire high levels of challenge, achievement and success. We're proud to offer our students the greatest experience possible and WE NEED YOUR HELP TO CONTINUE MAKING THESE DREAMS COME TRUE!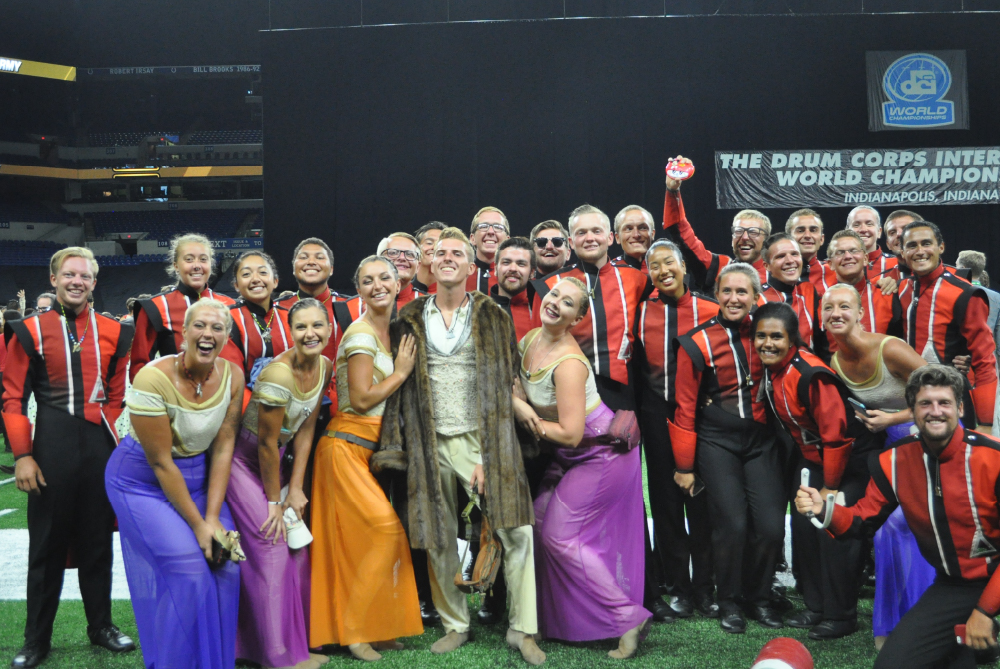 ---
Thank you.
The Legion-Aires Drum & Bugle Corps, Inc. (DBA: Colts Youth Organization) is a 501(c)(3) nonprofit organization. Donations are tax deductible to the full extent of the law. Under the CARES Act, in 2020 and 2021, taxpayers who do not itemize may receive a tax deduction of up to $300 for donations to 501(c)(3) organizations. Consult your tax adviser to see how this, or other opportunities, may apply to you.
Tax ID #42-105744