2022 Summer Event Tickets ON SALE NOW!
February 23, 2022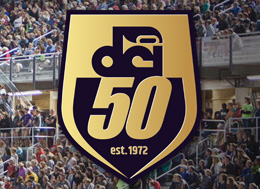 Tickets for three Drum Corps International World Class events, hosted by the Colts, are now available at the Colts Mall. Our home show in Dubuque, along with shows in Ankeny, Iowa, and Olathe, Kansas, all take place in July.
START HERE to go to our web page linking to all events. Tickets for our DCI Open Class show in Cedar Rapids, Iowa, hosted by the Colt Cadets, will go on sale soon.
Reserved tickets are available at all shows so ORDER EARLY FOR THE BEST SEATS!
Return to Colts News.