Colts Summer Plans Come Into View
February 4, 2021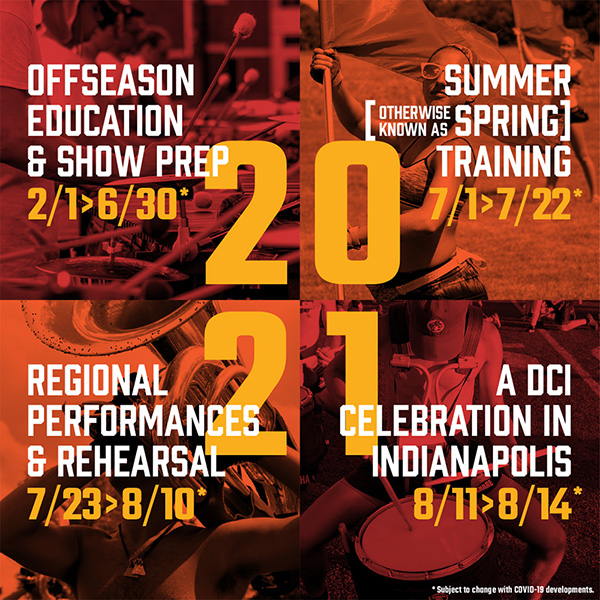 Following the DCI Annual Meetings in late January, the Colts preseason and summer dates are beginning to take shape. As with everything in our pandemic-driven world, plans may change with new COVID-19 developments but we wanted to share this schedule — as we know it today — to help you plan your summer.
Auditions are continuing, and many members of the Colts have locked in their positions. With that said, there are still openings in all sections of the drum corps. You can start your journey toward Colts or Colt Cadets membership with a trip to the RED ZONE!
For RED ZONE participants, the Colts instructional team plans to roll out music for Act 1 of our 2021 production in the coming days. Colts Program Coordinator Don Click will be introducing the 2021 show theme via Zoom for students in the RED ZONE. We'll also talk through our offseason preparation plans. Just because we can't be in the same place this spring doesn't mean we can't have some fun putting the show together…apart.
As of today, we plan to move into our summer "bubble" on July 1 following protocols established by DCI's Tour Restart Task Force. The season will conclude in Indianapolis on August 14. We are working diligently to arrange some events in the Midwest prior to Indy, and we are excited by the possibility of drum corps returning for our hometown fans in 2021! Details will be announced as they are finalized.
Return to Colts News.