Colts Name Alayna Verduyn As 2020 Drum Major
November 27, 2019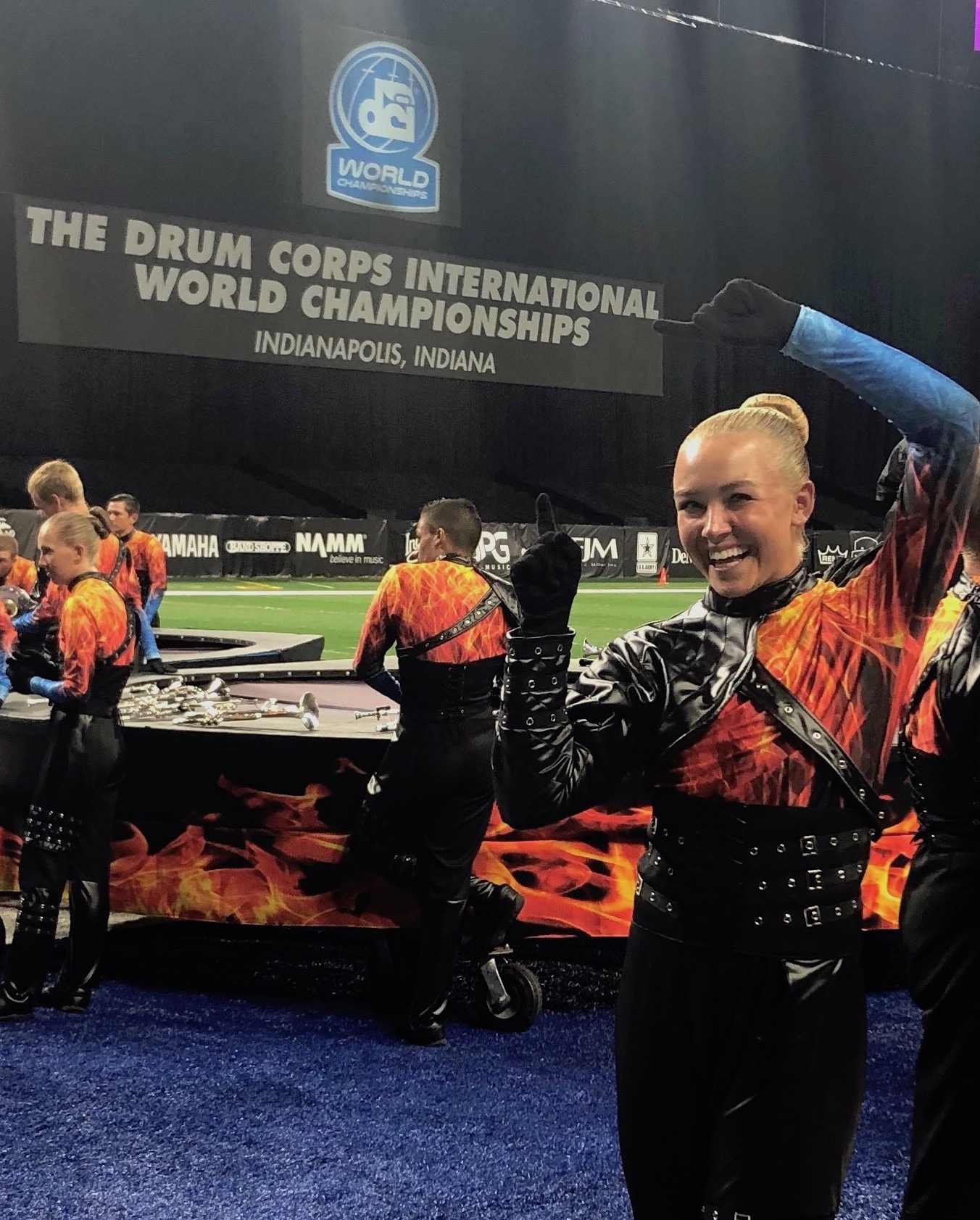 After spending two seasons in the hornline, Alayna Verduyn will take on the 2020 season in a new role with the Colts — drum major.
Alayna is currently a sophomore at the University of Nebraska-Lincoln, pursuing a degree in broadcasting with a minor in theater. She's involved in the university's flagship choral ensemble, University Singers, and is a member of the sorority Alpha Phi.
Alayna first experienced drum corps in 2011 after attending a show in her hometown of Waukee, Iowa. She continued attending the show each year through high school, where she played trombone in the marching band before serving as drum major as a junior and senior.
During her senior year of high school, Alayna started to think about participating in a drum corps.
"I knew a couple people from my high school who auditioned with the Colts before," Alayna said. "My school had us participate in a DCI drum major camp, and that opened my eyes to what drum corps is. Getting to see a full rehearsal day, it seemed like an exciting challenge."
Alayna auditioned and earned a spot with the Colts on baritone for the 2018 season. In 2019, she returned in the baritone section, and she also played bass trombone in the trombone quintet.
When asked to serve as drum major for the Colts, Alayna said she appreciated the opportunity.
"I looked up to the previous drum majors, and I'm excited to take what they set up and continue developing the legacy the Colts have been building for the last couple years," Alayna said.
Vicki MacFarlane, director of the Colts, said she's looking forward to continuing to work with Alayna.
"Alayna's allegiance to the organization is huge, and it's something we value at the Colts," Vicki said. "We have a lot of mixed meter in this show, and it takes some advanced capabilities to handle it. Alayna's camaraderie with her peers, her leadership, and her conducting skills make her a tremendously valuable asset to the organization and the 2020 Colts. Plus, I believe the opportunity to serve as drum major will lend to her future career aspirations."
As Alayna takes on her new role, she said she's anticipating a great year.
"I feel like we've been putting different pieces together," Alayna said, "and this year, with the way things are falling into line, we're going to have a very cohesive team."
Return to Colts News.