Colts Announce 2020 Music Team
September 3, 2019
The Colts are proud to announce their 2020 music team. Returning as program coordinator for his second year will be WGI Hall of Famer and Music City Mystique founder Don Click. Also returning for his fourth season as brass caption head is Chad Miller and stepping into the role of brass arranger will be Michael Miller. Joining the Colts is Josh Nelson as percussion caption head, Mark Hunter as battery arranger, Sean Womack as front ensemble arranger, and Meagan Nelson as front ensemble coordinator.
Don Click is an accomplished designer, adjudicator, and instructor within the marching arts activity and has a career spanning several decades. He is an active designer for indoor percussion and high school ensembles across the country, and currently works with groups that span all classes of WGI indoor percussion competition. He was a founder of Music City Mystique, and continues to serve on their board of directors and as a member of their design team. Don also currently serves on the WGI Board of Directors, as well as on the executive committee as treasurer. Read Don's full bio here.
"I am very excited for what this team will be able to do this year," said Don. "We have a great group of phenomenal designers and I know they will work incredibly well together. I'm looking forward to creating a show that is not only exciting and entertaining for the fans, but also a great experience for the performers."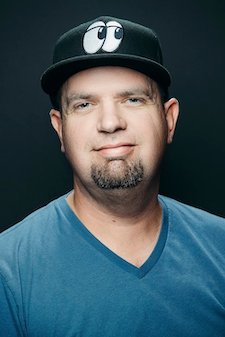 Josh Nelson has been involved in DCI and WGI for the last 20 years as a teacher, arranger, adjudicator, and clinician. Since 2006, Josh has served as the executive director of Music City Mystique, 8-time WGI Word Champion percussion ensemble based out of Nashville, Tennessee. Outside of McM, Josh also serves as percussion director at Stewart's Creek Middle and High School in Smyrna, Tennessee. Read Josh's full bio here.
"Im very excited to be a part of the Colts organization," said Josh. "We have a great team set up, and Im looking forward to formally beginning the 2020 season!"
Mark Hunter is a well rounded and accomplished percussionist, composer, and educator, with experience in all areas of the marching arts. Prior to beginning his career as a designer and educator, he was a cast member of the Tony and Emmy Award-winning show, Blast!, touring Japan as the shows marimba soloist. Currently, Mark is the lead designer and battery arranger for Triple Crown Indoor Percussion and the percussion director at McEachern High School. Mark's writing has also been featyred in The Blue Book Volume(s) 1 and 2 from Tapspace Publications. Mark is also a verteran of Colts staff, having taught tenors in 2008. Read Mark's full bio here.
Sean Womack is a freelance percussion educator, clinican, and arranger based in Atlanta, Georgia. Currently, he is an instructor at Mill Creek High School, McEachern High School, Tapp Middle School, and Jacksonville State University. Sean is also the co-founder and former partner of DoubleStop Percussion L.L.C., a percussion education company in Birmingham, Alabama. He is an active arranger and designer in the marching arts, working with independent and scholastic groups in various competitive classes around the country. Read Sean's full bio here.
Meagan Nelson has been active in the pageantry arts since the early 2000s, with experience performing, teaching, and designing for some of the top scholastic and independent groups in the activity. Since 2016, Meagan has been the front ensemble supervisor at Music City Mystique. Before her current position, she also served as front ensemble caption head and front ensemble tech staff with Music City Mystique. She is currently starting her first year as director of bands at Bellevue Middle School in Old Hickory, Tennessee. Read Meagan's full bio here.
"I'm looking forward to the opportunity to experience music and performance excellence with this team!" said Meagan.
Michael Miller is entering for his third season with the Colts and will be taking on the additional role of brass arranger. Michael is a freelance composer, conductor, and educator for concert band, orchestra, and chamber ensembles, as well as designer for pageantry ensembles across the United States. His works have been performed in venues around the world, including Super Bowl XLVIII, Midwest International Band and Orchestra Clinic in Chicago, World Association of Symphonic Bands and Ensembles summer conference in Buol, Spain, and numerous B.C.S. Bowl games. Read Michael's full bio here.
"I am thrilled for the opportunity to give back to an organization that has reinforced my belief in the power of music education," said Michael. "The Colts administration, staff, and volunteers create a world class experience for their members by holistically investing in each individual student. Im grateful to play a small part in shaping this experience, and beyond excited for the future of the Red Team!"
Chad Miller is entering his fourth season as brass caption head with the Colts. He currently operates a full private studio and serves as a clinician for area middle and high school bands in northwest Indiana. Chad brings with him a wealth of knowledge and experience from various areas of music, from the marching arts to New Orleans funk to symphonic bands. Read Chad's full bio here.
"I am thrilled to be entering my fourth year with the Colts organization," said Chad. "Each year has seen a tremendous amount of growth not only from the membership but the staff as well. We are all excited to bring the brass program forward even more this upcoming season as we continue to define what the Colts brass sound is all about!"
Corps Director Vicki MacFarlane is thrilled to begin sharing what the 2020 Colts have in store. "I am ecstatic with this season's enhancements to our educational and design teams, and honored to work with such amazing individuals. Don Click's programming is a gem for the activity. While we have some new faces at the Colts, these individuals are not new to each other. This is a carefully crafted team with much in store for the 2020 Colts."
2020 Audition Information
Make plans to audition and become a member of the 2020 Colts! Audition weekends will be Novemeber 22 - 24 and December 27 - 29 in Dubuque, Iowa, with more dates and locations being released soon. To be sure you learn about audition dates, locations, and materials as soon as they are available, please submit an Information Request to be added to the Colts mailing list.
Return to Colts News.