DCI World Championships Tickets And Hotel
February 16, 2016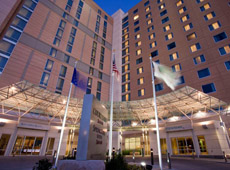 The Colts are pleased to announce that we will once again be offering some of the best Drum Corps International World Championships tickets to our families, alumni, fans and friends. The DCI World Championships will once again be held in Indianapolis, Indiana, at Lucas Oil Stadium on August 11-13, 2016, where the Colts will wrap up their 54th season.
The members of the Colts and Colt Cadets thank you for your support for attending their biggest shows of the year! Tickets are limited and orders will be filled on a first come, first served basis. To reserve yours today please e-mail Jake in the Colts office..
Have your tickets? Now get your room!
The Colts have a block of rooms reserved at the Courtyard by Marriott Downtown Indianapolis. Please call the 2016 Drum Corps Housing bureau at 317-262-8191 to book your room(s). Make sure to mention that you are with the Colts Drum & Bugle Corps and provide the code DCICOLTS2016 for a discounted rate. You may also go online to https://resweb.passkey.com/go/COLTSDCI2016 to book your room(s). Reservations must be made by June 28, 2016. Any unsold rooms will be released to the public at that time.
Come to Indy and join the fun and excitement!
Return to Colts News.