Great Give Day! 5.5.15
May 4, 2015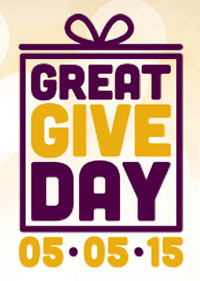 Great Give Day is an online giving event designed to bring people together to raise much-needed support for nonprofits in our area. Gifts made online to the Colts (actually the Legion-Aires on the Great Gift Day web page) will be doubled by a local matching gift. Every dollar you donate will go directly to the Colts, AND be matched in our goal to raise $60,000 by Memorial Day!
CLICK HERE to go online and make your 100% tax-deductible contribution to the Colts Youth Organization.
If you are considering a larger gift and would like to avoid the processing fees necessary with online giving, feel free to send a check directly to the Colts Youth Organization, P.O. Box 515, Dubuque, IA 52004-0515. Your donation will be matched as part of our current fundraising effort.
Thank you to all who donate to the Colts through this special day and throughout the year. Your belief in our mission allows us to continue to serve students who desire high levels of challenge and achievement, in programs that carry an expectation of hard work and dedication.
Return to Colts News.