Join us.
The Red Zone is our location for students to gain education, receive an evaluation, and participate in an audition. Our virtual learning portal offers instruction and exercises for students to improve their skillsets to earn a position in one of our DCI corps.
Percussion
Snare • Tenor • Bass • Cymbals • Front Ensemble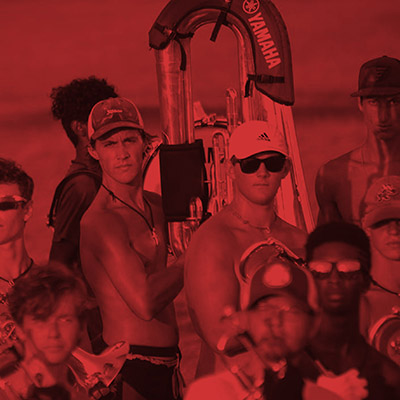 Brass
Trumpet • Mellophone • Baritone • Tuba
Color Guard
Flag • Dance • Weapons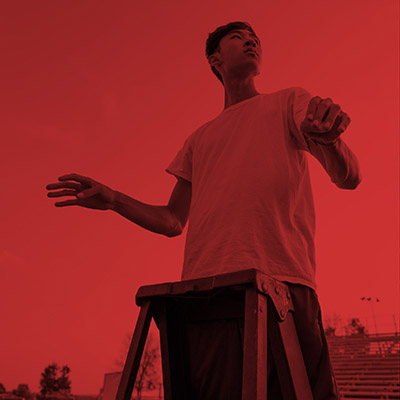 Conducting
Timing • Patterns • Cues
Enrollment in the RED ZONE is $125 and includes:
A Colts Section Exercise Packet. The 2022 packet has printable information, exercises, and details about the Colts technique and approach.
Multimedia Practice Tools. Play along with our instructors, music, and a metronome in a virtual learning system from the convenience of your own home and at your own pace. Materials and methods from our section packets are covered, with additional supplemental practice materials to refine your skills.
Video Evaluation. When prepared, submit an audition video to gain personal feedback from our professional educators. You will be paired with an instructor most appropriate for your section and skills. The audition video is the first step for ALL students to earn membership in the Colts.
(A packet-only option is available for $25. This PDF packet contains the exercises included in the Red Zone, but does not include the digital learning tools and evaluation consideration.)
Following the submission of your audition video, you will receive an email from our staff that includes:
An offer of membership in the 2022 Colts Drum & Bugle Corps, OR
An invitation to a recall camp so our educational team can assess the growth you've made based on your initial feedback, OR
A recommendation to join the 2022 Colt Cadets so you get a full summer of drum corps experience to help you become better prepared to earn a Colts position in the future (age restrictions may apply), OR
A suggestion to refine your skills using the materials offered in the RED ZONE and try again next year.
Recall Opportunities
The Colts host a series of three-day weekend rehearsals and one-day recall events throughout the winter months. Three-day camps are generally held in Dubuque, Iowa, or other nearby location while the one-day events are held at facilities across the country including Florida, Texas and Tennessee.
The most up-to-date schedule of recall events and offseason rehearsals are posted here.